vama veche

series of paintings, photos, drawings and writings inspired by and realised in vama veche (der alte Zoll / the old customs)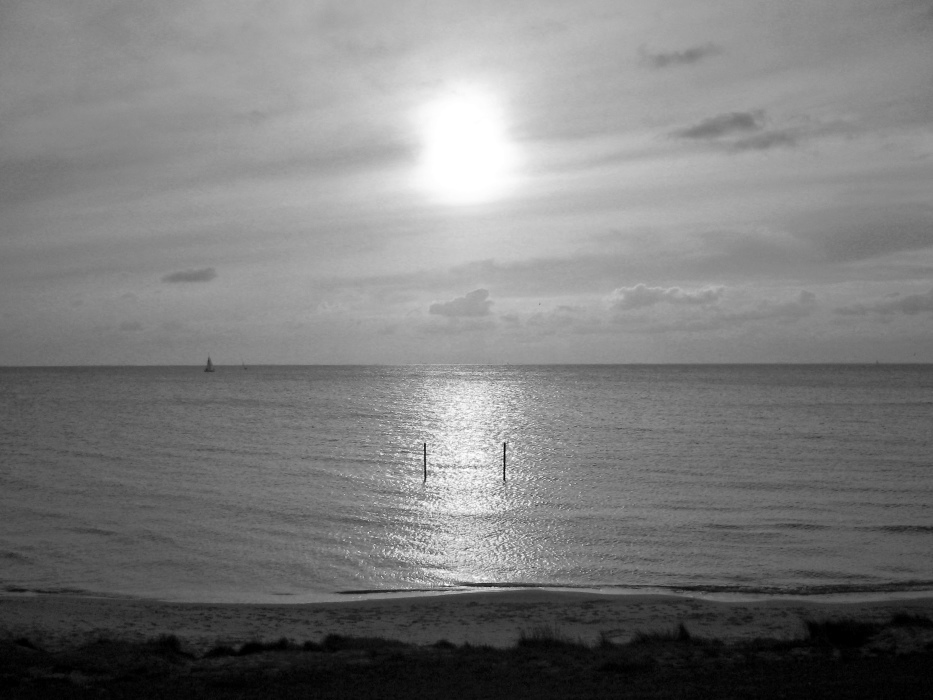 Vama Veche is a small Romanian village in the southernmost point of the country, on the shore of the Black Sea, two kilometres from the Bulgarian border. Between 1983 and 1990 I used to spend the month of August there every year. I would paint, draw, take photos, write. The village was a place of limit, of refuge and abandonment to nature.

At that time you had to pass three border guards to get to the village, yet it seemed detached from any reality you had left behind: there were no slogans, no posters, no schools, no shops, no other form of social organization other than the family. Vama Veche was a poor and dusty village of about twenty houses with no bathroom, with an earth-closet in the yard and water from a well. The locals peasants had diverse ethnic roots mixing Romanian, Turkish, Bulgarian, Tatar blood, they lived all year from the low rent earned in summer. The beach was marvellous, with no facilities whatsoever, all natural.
It was a mysterious place, out of reality, but guarded by soldiers: like the Zone in the film Stalker by Tarkovsky.
Yes, it was like being in the Zone guided to find the way to the sentient Room in yourself.

After 1990, the place changed dramatically. The access road was freed of border controls, the village developed, was corrupted by consumer society and lost its identity. It became an entertainment resort for people who are not looking for the singularity of a primary place but a holiday without inhibitions. It became a place of transit, polluted, eclectic and noisy as so many others.
But I kept the Zone in myself. It was a privilege being there, and I can recognize it by people who have also experienced it in their life circumstances.